Software Engineering Internship: Yelp Inc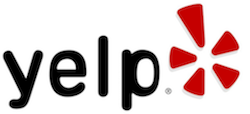 Anything I say here is my own words, and does not represent Yelp.
Table of contents
Introduction
I did a co-op term at Yelp in Fall 2018 on the Production Engineering team in San Francisco, California. It went great with a lot of learning and an excellent team. Learn more about what I did at Yelp here.
My favourite part was the amazing mentorship and getting to see my project rolled out to production. The experience overall felt "chill", with the culture being more startup-y, making room for a unique experience.
Applying
Since I attend the University of Waterloo, I went through our job board. I submitted my resume and grade report. I was then contacted to do a HackerRank challenge. The position was reasonably competitive, over 500 applicants for around 10-20 spots.
Interviews
The first step is a HackerRank challenge, which was one problem and you had 15 minutes to do it. It's a very simple problem, mostly used to take out people who would be unlikely to pass the following rounds.
The second round is a 45 minute Skype call with another engineer, where I had a medium difficulty problem (dynamic programming), and talked about my previous work at Bloomberg.
The final round is two back-to-back 45 minute calls, including system design and another easy algorithms round along with some networking and operating system trivia.
Compensation
The compensation is ok, comparable to other Bay Area companies (similar to Google, lower than Facebook) but it was my lowest paying term. The issue with the compensation is the lack of corporate housing, since the housing stipend is heavily taxed and less than initially perceived.
Project Selection
Since the roles are fairly specific (infrastructure, backend, fullstack, etc), you don't know your team placement until a few weeks before the term begins.
For me specifically, I had no prior experience with production engineering and received that team placement which in my opinion seemed like a risky maneuver since I hadn't previously shown any interest in the field.
However, in the end it turned out fine and got to learn many new topics including general infrastructure, cloud technologies and networking.
Internship Events
We had an impressive amount of events for an off-season internship including (but not limited to):
Exploratorium
Bowling
Mini-golf putt
Escape room
Hike + visit to Amy's Island
Magic show
Ice skating trip
Salsa dancing
Pumpkin carving
Lunch with executives
And of course lots of food events!
140 New Montgomery Office
The office is very cute, and is actually a historic landmark and was formerly one of the tallest in SF!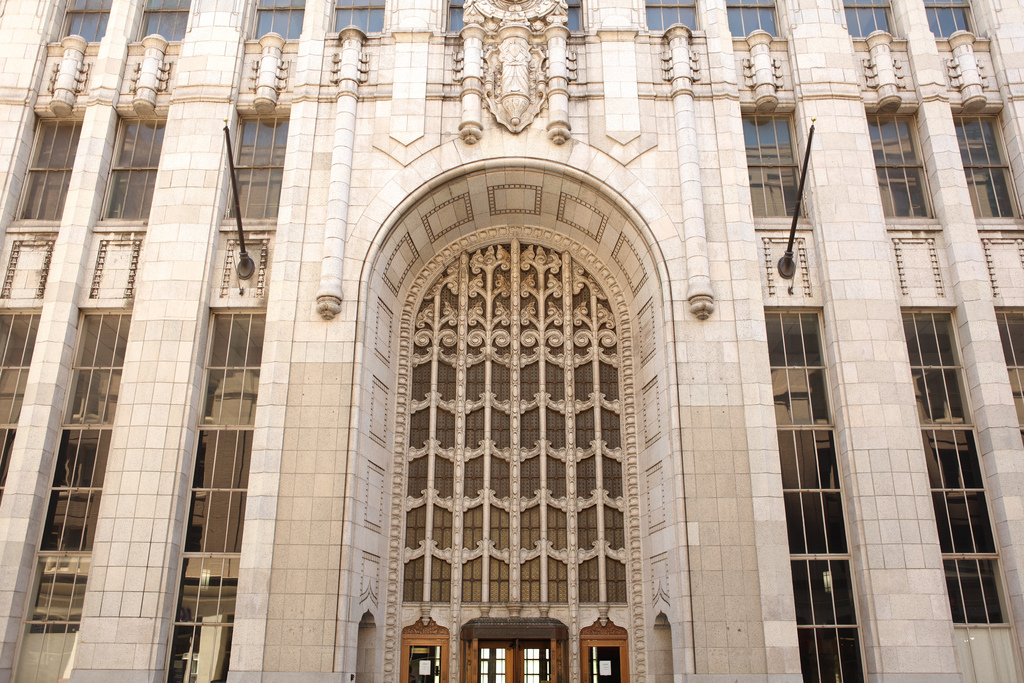 The office was decorated and full of Christmas spirit :)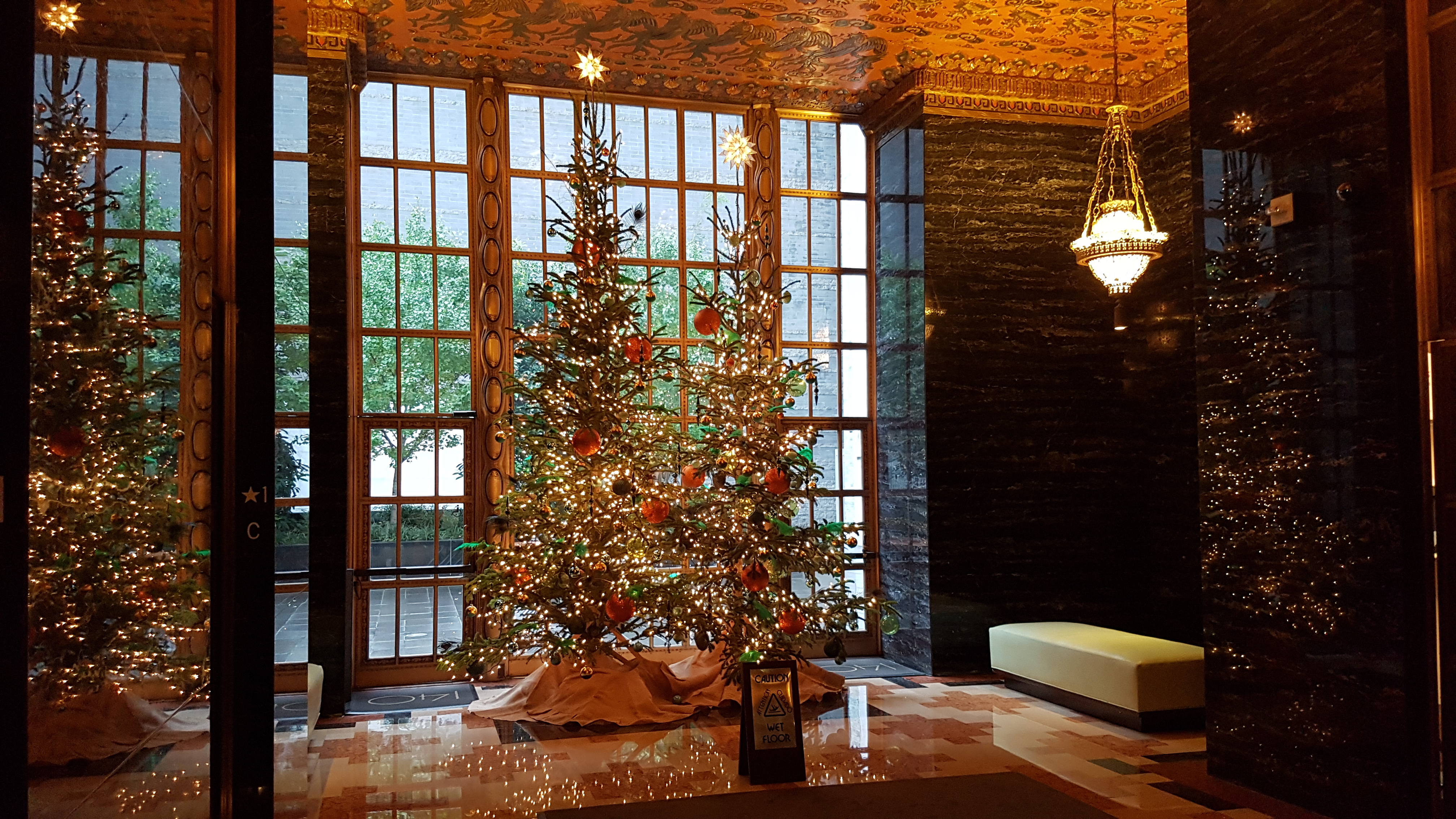 Each floor had a pantry, so over 13 pantries which all look different!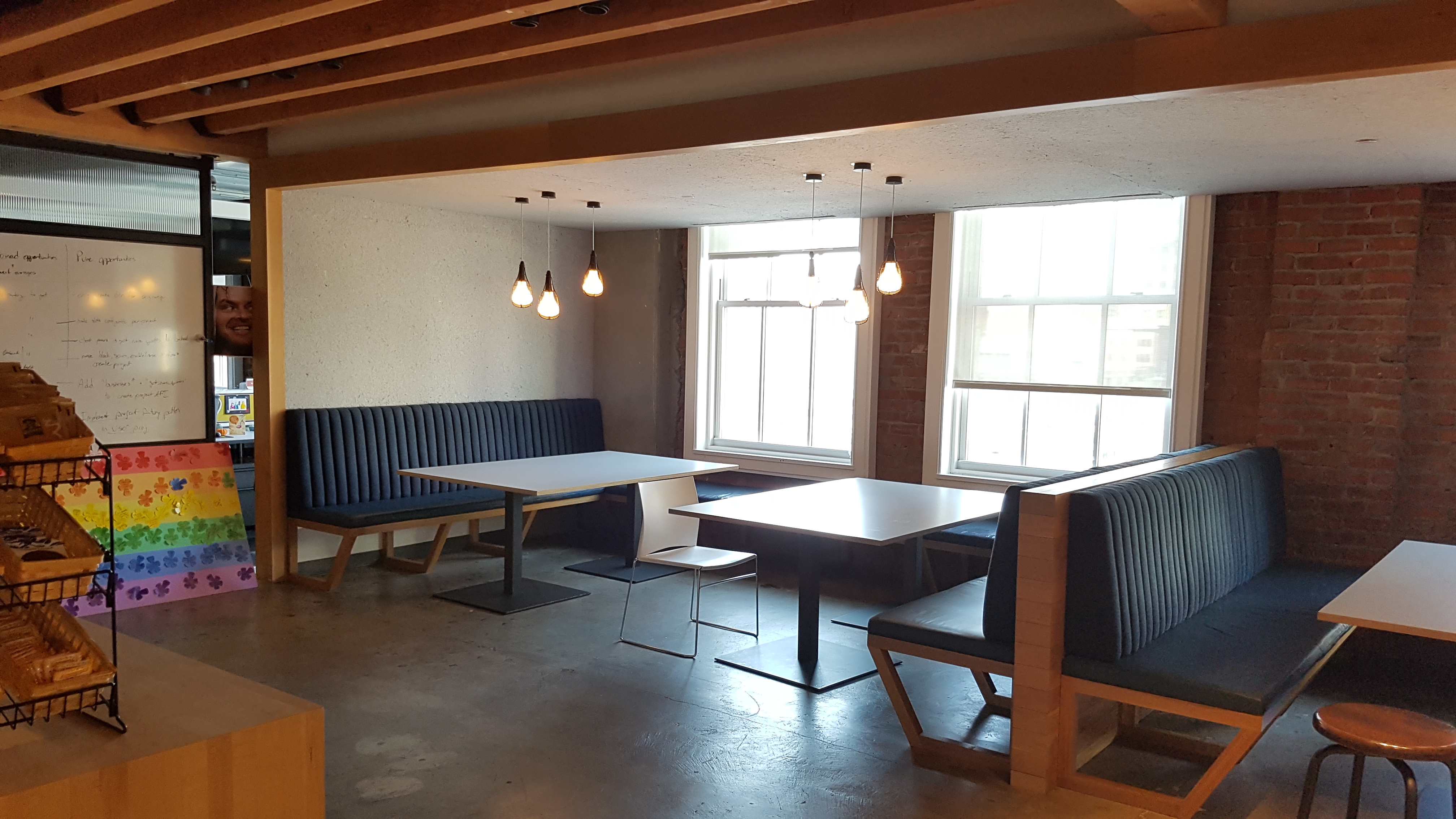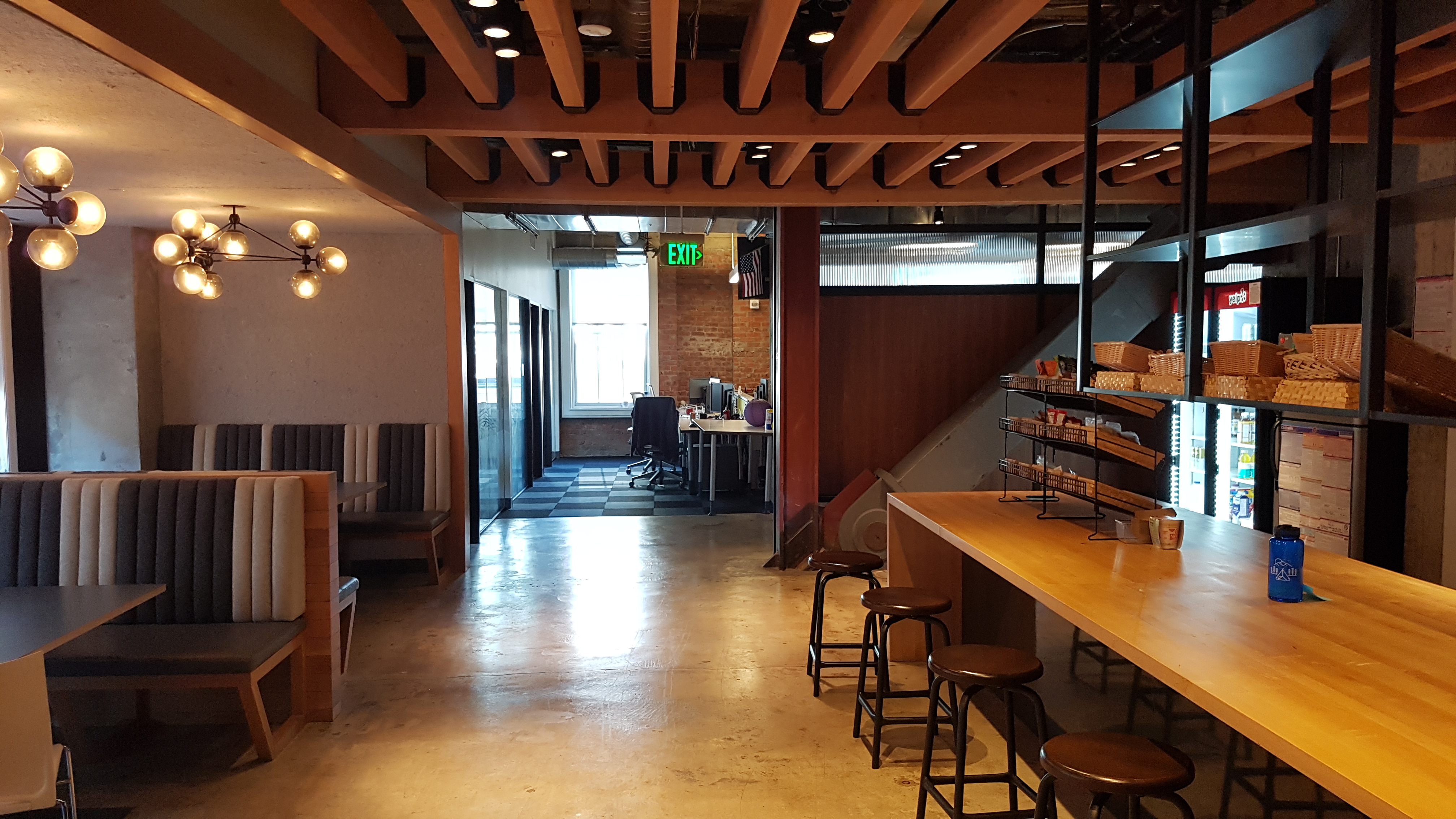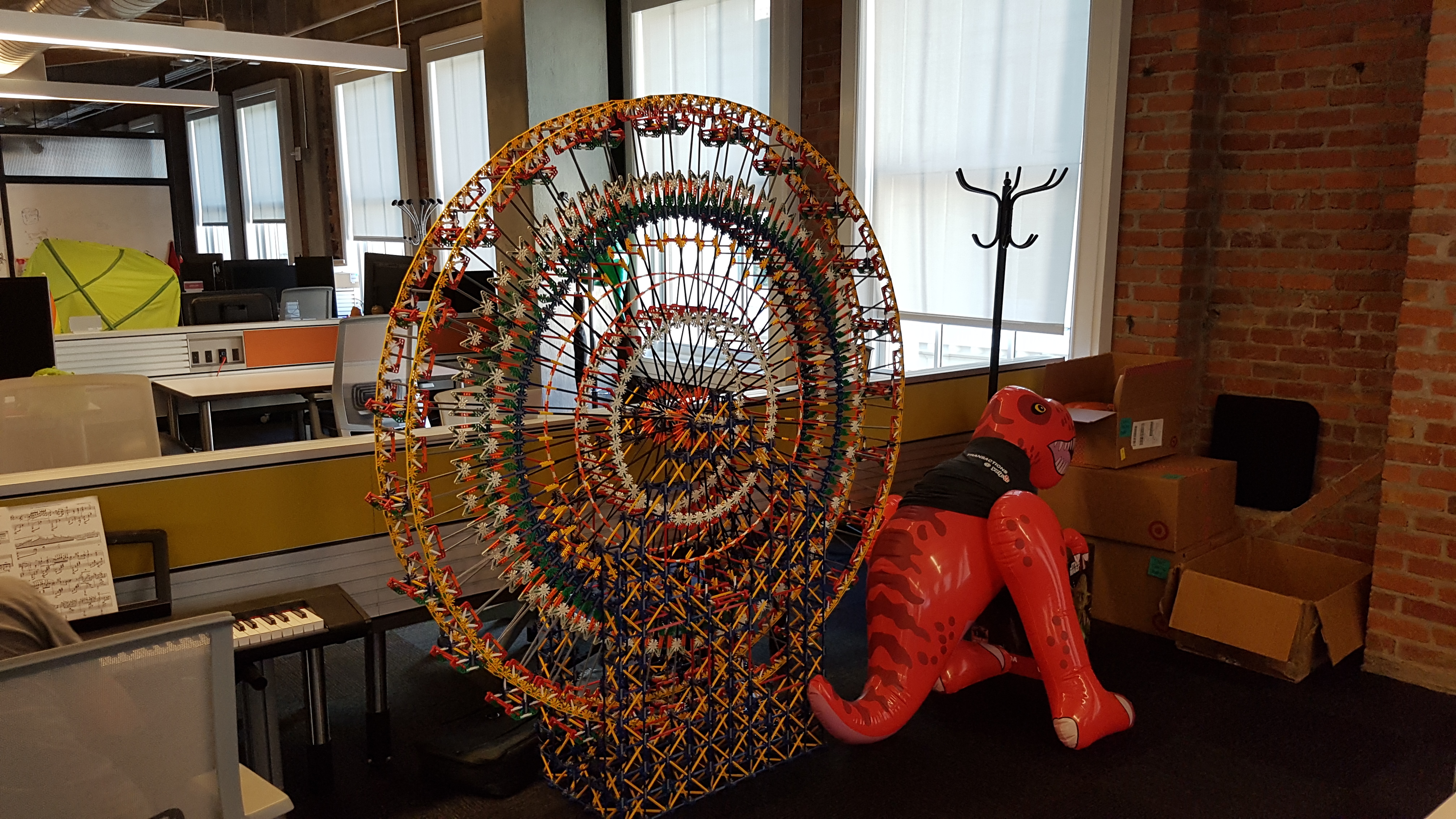 Another seasonal decoration, but for Halloween …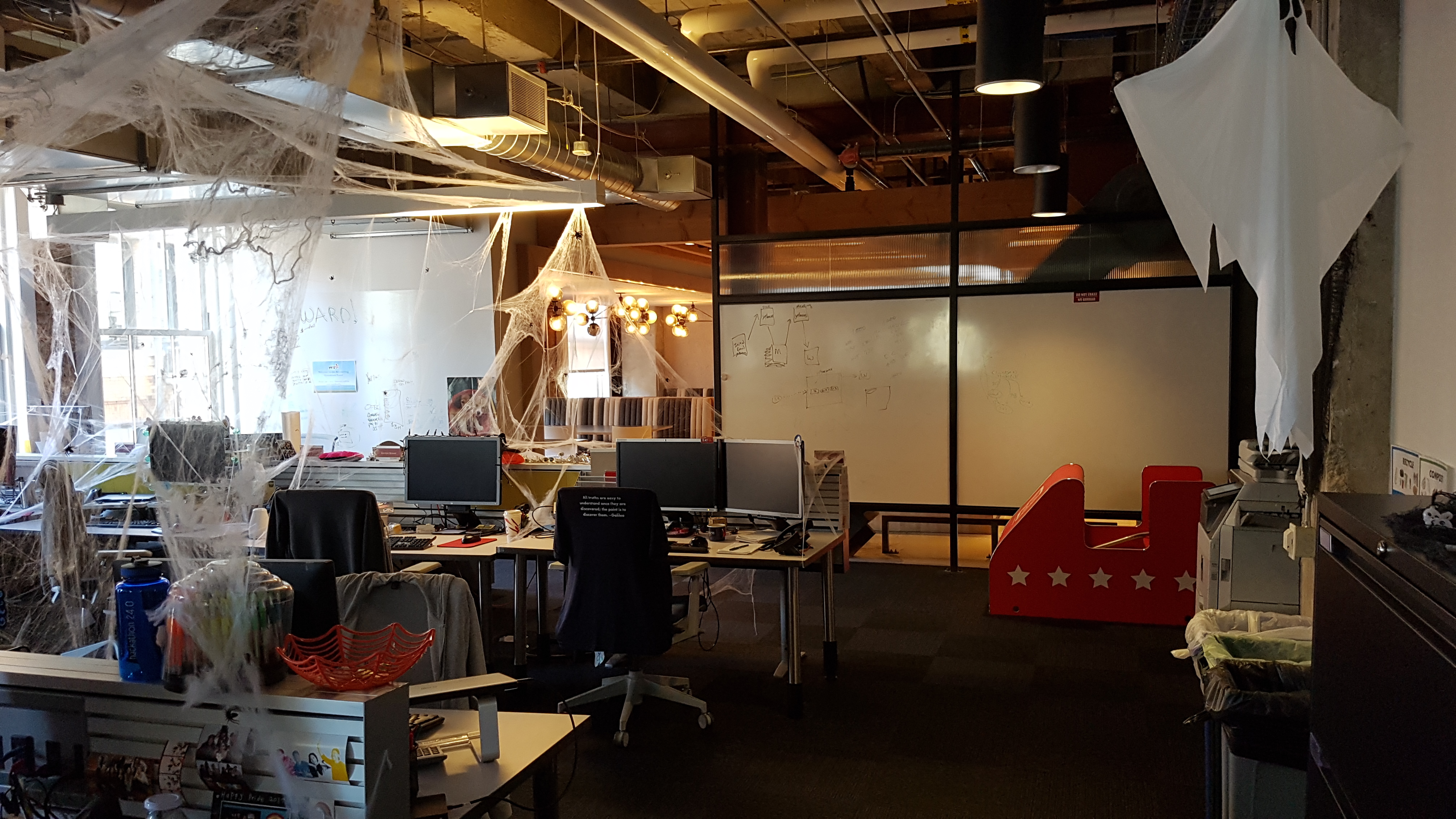 Guess who did this? We had a team event :-)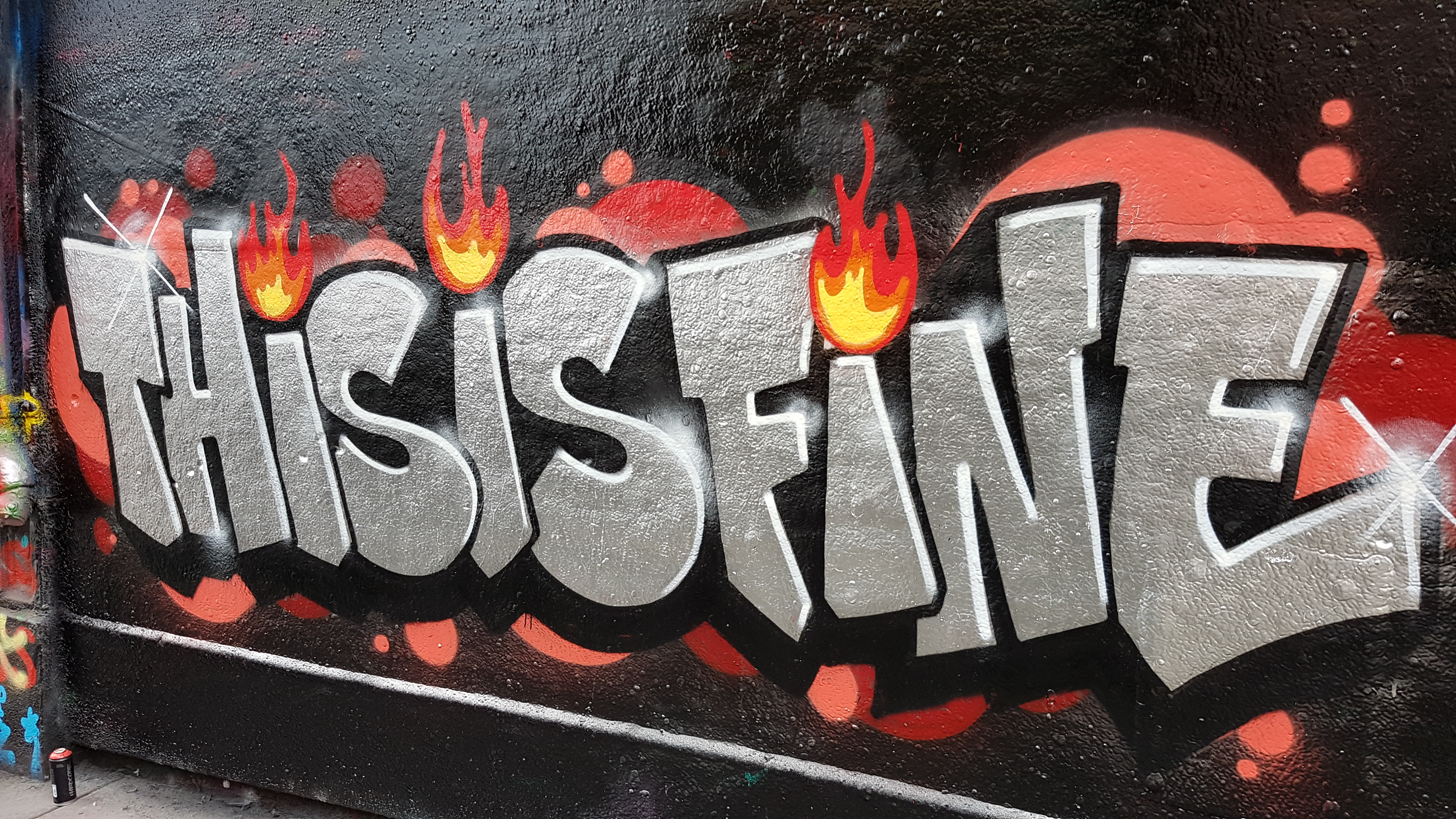 I worked on Floor 11. Just as a fun fact, Bloomberg actually has their San Francisco Engineering office in the same building as Yelp, they are just several floors above!