Specialized Allez Elite Road Bike
As you may or may not know, I love road cycling. I remember when I was 9 years old and I went on a 50km ride to Etobikoe from North York. I really got into it in the summer before Grade 11, when I purchased this road bike and did over 2500km in 3 months!
Looks
This road bike is an entry level bike, coming in at around $1300 CAD. The bike has a carbon fork, Shimano Tiagra 10-speed with 50/34T chain rings, 10-28 cassette and comes in at 21lbs.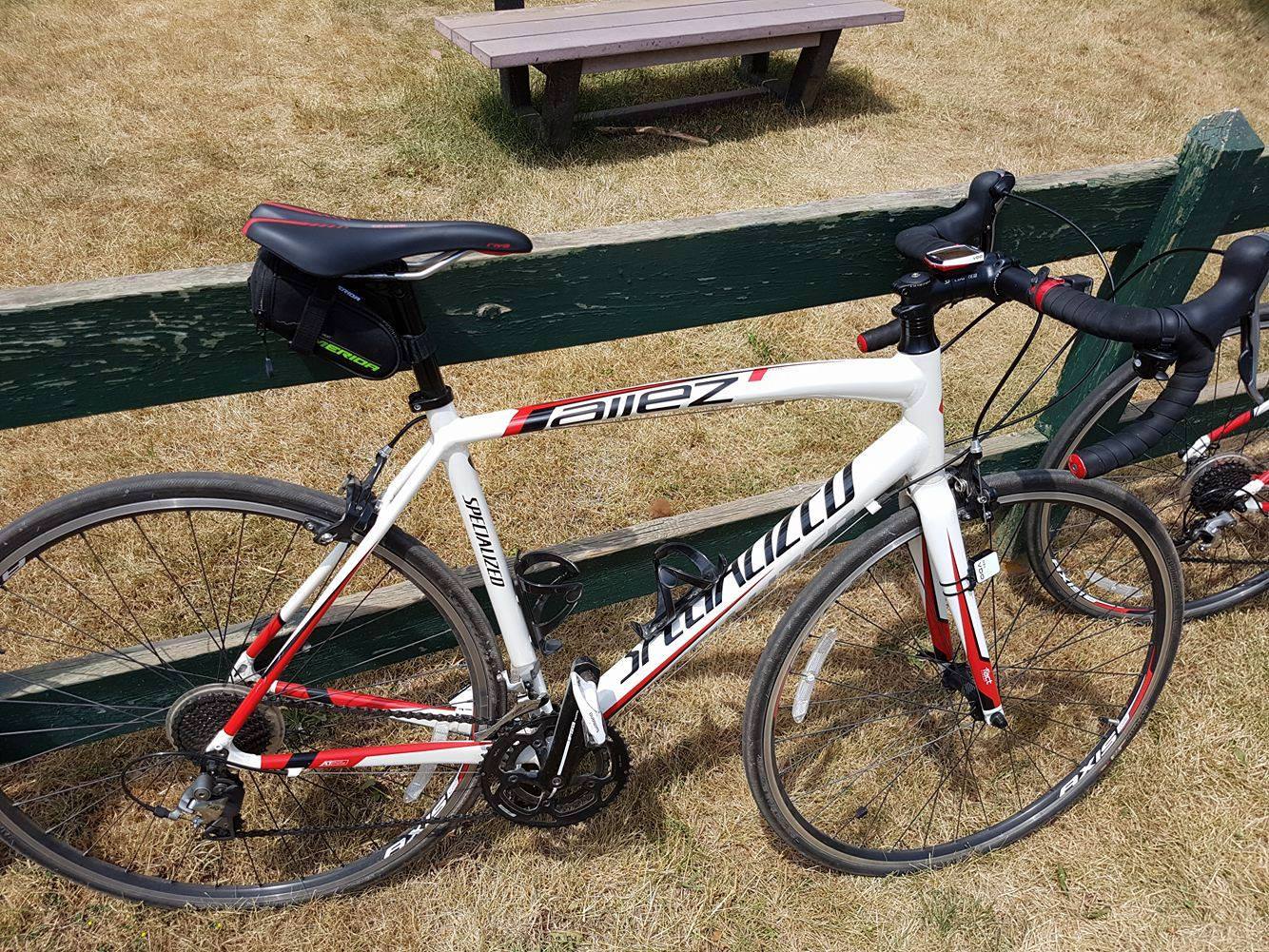 VDO M6 Cycling Computer
The VDO M6 cycling computer doesn't use GPS, instead it uses a wireless receiver that you place on the fork and on a spoke along the front-wheel.
Features include:
Heart rate using the chest-strap
Cadence (rotation frequency for pedaling)
Trip distance, overall distance
Speedometer including current, average and maximum speed
Barometer with current elevation, slope, average incline and maximum
Temperature and clock
Charts for heart rate, cadence, speed and elevation
Similar to the Garmin, though more limited, you can customize your screen views depending on how you enable/disable the different sensors.