Software Engineering Internship: Bloomberg LP

Anything I say here is my own words, and does not represent Bloomberg LP. All images inside this post can either be found online or are public information.
Table of contents
Bloomberg LP is the world's largest financial data company and provider of real-time analytics for the financial world. The Bloomberg Terminal, which costs ~$25,000 per customer has over 325,000 subscribers. The Terminal is an entire ecosystem. This includes chat, email, news, financial data, electronic trading platform, and much more.
The interesting part of Bloomberg is - there's millions of financial instruments including stocks ticking several times per second in the markets, how can you make use of all that data?
Just one example, apart from setting all the infrastructure to retrieve, process, refine and persist all the ticks from exchanges around the world - is using sentimental analysis on news stories to predict how the market will react to a news release before humans have time to react.
I interned at Bloomberg in Summer 2017 and returned for Winter 2018. Below you can see a Terminal.
Term 1B: Desktop API / Excel Add-In Team
Click here to learn about my work done during my first co-op.
Term 2A: Fixed Income Search Team
Click here to learn about my work done during my second co-op.
Applying
Since I attend the University of Waterloo, I went through our job board. I submitted my resume and grade report. I was then contacted for an on-campus interview. The position was fairly competitive, over 500 applicants for 8 spots. This was for the New York location.
Interviews
The interviews were similar to other top technology companies. First round was 60 minutes with two engineers mostly covering 2 algorithm problems (graphs, linked lists) and some language trivia in Java and C++. Second round was 15 minutes with human resources, 30 minutes with a hiring manager for team selection and 45 minutes with a senior developer for a system design question.
Compensation
Compensation is extremely competitive with the other giants (Google, Facebook), and for returning interns you get an additional $3/hr USD. You also receive corporate housing in Manhattan (or you can take $5100 post-tax stipend), and an additional $2000USD relocation stipend. There is also the option of doing overtime.
Project Selection
I got to pick from 3-5 projects prior to accepting my offer. I have seen a large variety of projects, though generally you will work on your own self contained project. Common topics include research projects using machine learning which are more proof-of-concept work, or implementing a utility which may hit production. There's a bunch of projects also involving databases (combdb2), distributed caches, and big data with Hadoop and Spark.
Corporate Housing
Bloomberg provides housing. You can get to the office within 10 minutes taking the subway, or choose to walk within 25 minutes. The rooms themselves aren't the best, but you get used to it. We also get access to the gym downstairs, swimming pool and a few events like concerts/talks within the 92y.
Below is a picture of the single-room dorm style corporate housing. There is also a shared kitchen and shared washrooms.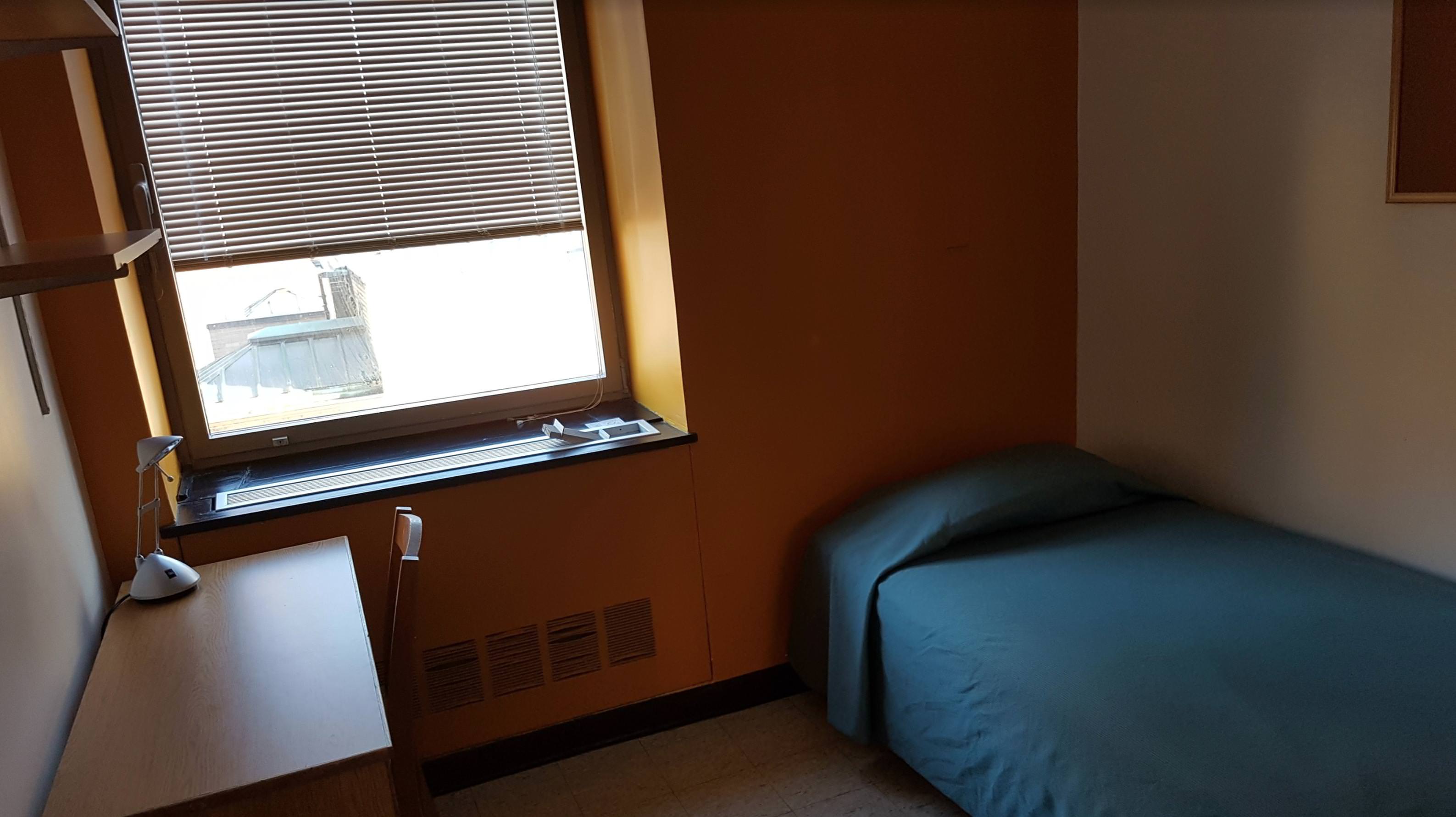 Location wise, it is close to central park and several stores like Wholefoods.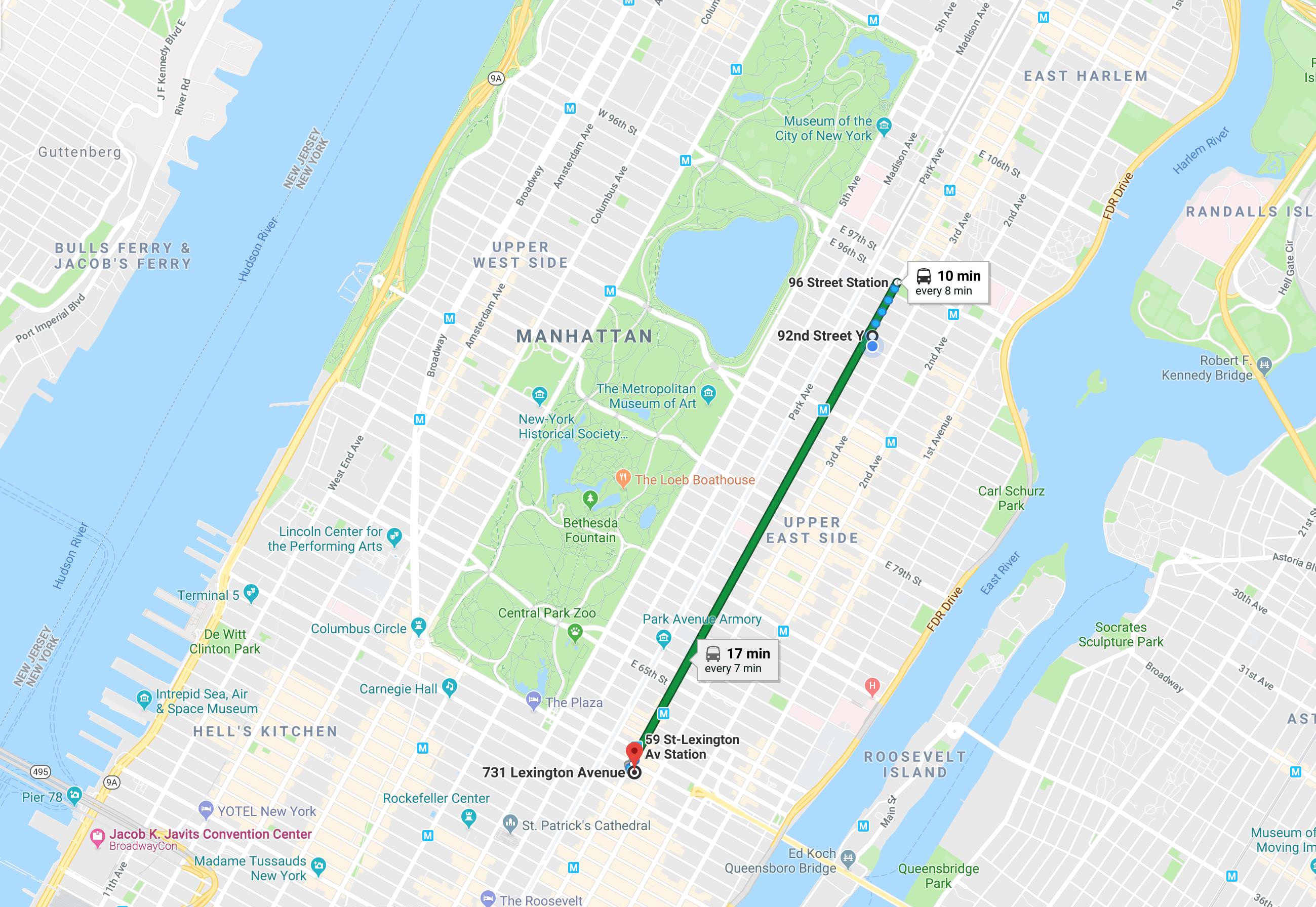 Internship Events
We had a ridiculous amount of events, though they are all optional if you're not into them. Here's a non-exhaustive list of my summer term:
Data-center tour
Broadway show
Soccer game @ Yankees stadium
Bloomberg's annual picnic (rented island)
Overnight puzzle challenge (16 hours overtime!)
Volunteering day building bikes
CodeCon algorithm contest
Scavenger hunt around New York
Board game nights
Rubik's cube event
Laser tag
Escape room trips
Intern project showcase
Speaker series (i.e, Michael Bloomberg)
Weekly Tech Taco Tuesdays
Perks
You get access and can bring guests to over 90 museums in New York including the 9/11 memorial museum, intrepid, MOMA, Guggenheim, etc. You just have to show your badge!
For the most important part of every internship, here's the stuff we got first day in the Winter 2018 term:
Office
The office is sleek and modern throughout. In New York you will be placed in 1 of 3 offices, either in 731 Lexington (HQ), 120 Park or 919 3rd Avenue. Here are several pictures: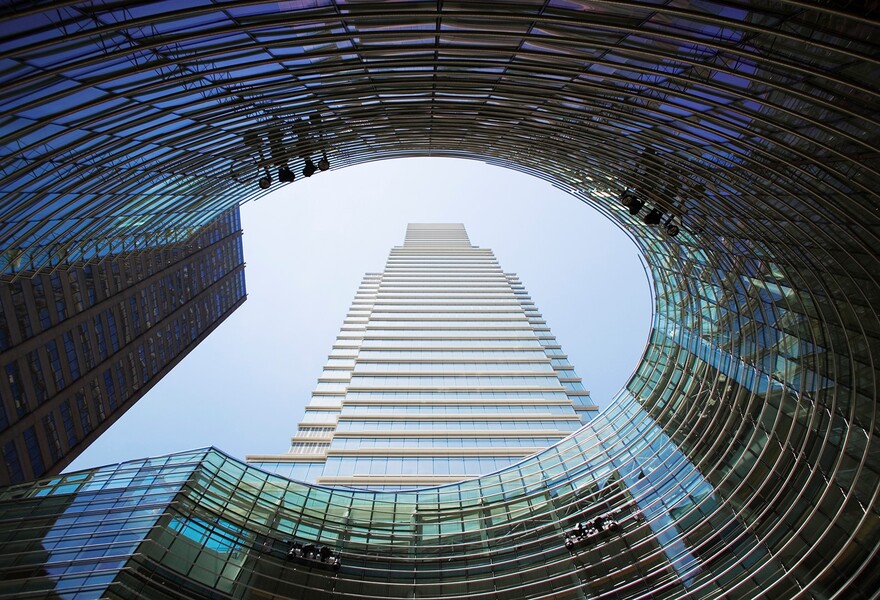 You get breakfast, soup at 12:00pm, and dinner at 8:00pm. The pantry is always open, and stocked with healthy and unhealthy food, though sometimes there's special food at certain hours like ice-cream on Fridays and hot chocolate during the winter terms.
Final Thoughts
I had a great time at Bloomberg, as you can probably tell since I chose to return for another internship. When I got my return offer, I also had the option to work in the San Francisco, New York or London offices. Thanks for reading!